Limiting Beliefs
Subconscious Thought Patterns
BELIEFS DRIVE YOUR BEHAVIOR – SUBCONSCIOUS THOUGHT PATTERNS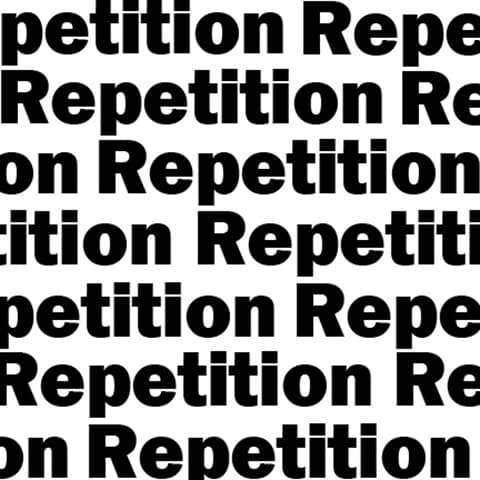 Do you sometimes find yourself saying or wanting one thing and instead, do the opposite?
Do you want financial freedom but never seem to take the plunge to start your own business?
Do you want to eat healthily and become fit but still go on snacking and eating fast foods?
Do you sometimes wish you were someone else – someone who seems to glide through life being successful at every turn?
Find out what your true motives are or WHAT TRULY MOTIVATES YOU.
LIMITING BELIEFS CAN HOLD YOU BACK
Subliminal messages are based on a number of premises that must be understood before their potential can be evaluated or acknowledged.

1. We are what we think we are


2. Much of what we think is subconscious


3. What is repeated is eventually believed


4. Positive statements create positive thoughts


5. Positive thoughts create positive actions and outcomes


6. Positive results feed back into our belief systems


7. Reinforcement leads to an enriched life full of success
WE ARE WHAT WE THINK WE ARE
No one knows reality – only their interpretation of it.
What we think we know is only a map of the territory – it is not the territory itself.
Amazing then that we are so convinced that what is true for us – IS REALLY TRUE!
What we think we are becomes for us what we really are. So what we think is crucial to changing not only the inside but also the outside of us.
This may be difficult to grasp when all we know of the world is our interpretation – and yet somewhere deep inside is the ring of truth sounding out.
MUCH OF WHAT WE THINK IS SUBCONSCIOUS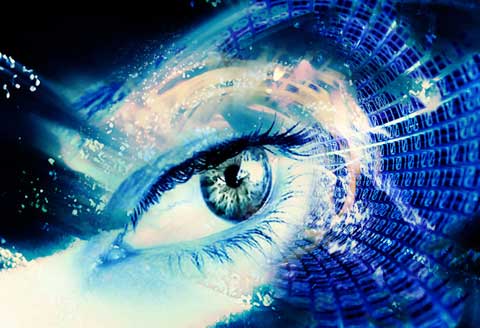 The subconscious is that part of us that allows us to do almost everything on auto pilot. It is what frees us up to actually be able to experience consciousness. Otherwise, we would be too bogged down in mundane everyday things like walking, talking, driving, eating, sleeping and all the other myriad of things that keep us alive.
Many of the assumptions and evaluations we make are drawn from that deep well we call the subconscious mind.
It is responsible for huge amounts of our behavior and actions and is responsible in part for the outcomes and results we obtain in life.
WHAT IS REPEATED IS EVENTUALLY BELIEVED
Re-wiring your brain takes effort.
But repetition is the key to successful thought change.
When you repeat something to yourself (or others tell you) ENOUGH TIMES it eventually starts to 'stick'.
The subconscious mind made up of the reptilian and mammalian brain cannot tell the difference between what is imagined and what is real. And so after a while, it just believes what it is told.
The key is to say it often enough.
Most give up and become bored but if you persevere and keep on keeping on eventually the conscious mind gives in and the subconscious take over and when you believe what you have told yourself then it becomes your reality.
This simple tool for transformation is often overlooked – usually because it seems just too easy.
The power of repetition can drastically change the way you think when used with positive empowering and life-changing affirmations.
POSITIVE STATEMENTS CREATE POSITIVE THOUGHTS
Constantly repeating positive statements or affirmations about who you are and who you will become eventually turn into positive thoughts about those same things.
Positive thoughts flowing through your brain release chemicals that literally take over your behavior and the actions you are willing to contemplate and actually do.
From mere thoughts, you begin to create consequences outside of and in no relationship to things you are thinking.
As if by magic things transpire and manifest themselves – purely with the power of positive thoughts.
POSITIVE THOUGHTS CREATE POSITIVE ACTIONS & OUTCOMES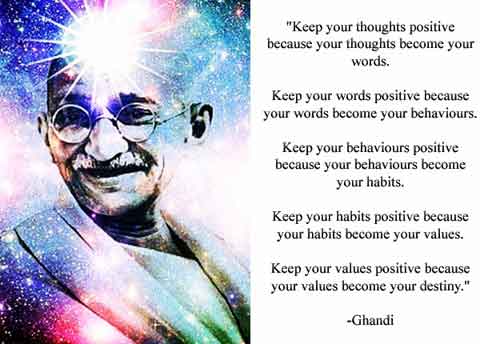 When we think positively about something there is a kind of magic that happens that actually makes things go better in our direction.
Sports athletes use this all the time.
It would be impossible to win at sports if the athlete consistently believed he was only going to lose.
By believing in something you make it happen BEFOREHAND.
POSITIVE RESULTS FEED BACK INTO OUR BELIEF SYSTEM
When we experience positive outcomes or results in our lives they necessarily feed back input into our beliefs systems about who what we are. Negative feedback reinforces our negative thoughts but positive outcomes reinforce our positive view of ourselves.
REINFORCEMENT LEADS US TO AN ENRICHED LIFE FULL OF SUCCESS
In the end, all this is nothing more than a bootstrap system for feeding ourselves the correct programming for success and for jumping over the hurdles that are stopping us from achieving all that we can be.